Clients and candidates both play a pivotal role in addressing stagnation of businesses and careers alike. In order to make a most positive and lasting mark, our consultative approach values brands and candidates equally, which has resulted in a deeply rich network of partners.
---
"
Tim has been a great partner to me as a business leader building winning teams. He invests the time to understand company strategies and existing culture, ensuring that his team is selectively finding the talent that is a best fit. Tim stays connected with the candidate and company through the process from inception of search through integration period which allows a seamless transition on all sides.
"

---
"I have had the pleasure of knowing and working with Tim Boerkoel for over 20 years, as both a client and a candidate. Throughout our professional relationship, I have been consistently impressed with Tim's work ethic, leadership, vision, and attention to detail. Tim is a lifelong learner and is extremely knowledgeable about the industries he services. He strives consistently to stay abreast of the latest industry and consumer trends and has always been ahead of the curve in new media developments and changes in the consumer goods and retail industries.
As a candidate in a search process, I learned to appreciate Tim's insights, personal attention to my needs, and his excellent relationships with the search client. He was always prepared, professional, and offered quick and concise feedback throughout the process. Tim made me feel like he was committed to making a productive placement for both the company and the candidate, and he always listened attentively.
As CEO of Claire's, Inc., I worked with Tim on organization structure planning and upgrades, executive recruitment, and culture improvement. He was an excellent resource and guide…. And most importantly, I felt like he was a partner in the entire process. He was personally vested in our success and I found our work together to be extremely beneficial to our company.
I recommend Tim to anyone who is looking for a visionary and professional search and organizational development expert."

---
"I have known Tim both professionally and personally for more than two decades. On the professional side I have been both a client and a candidate. Tim is always thorough and conducts himself with the utmost integrity. Tim is a consummate individual who is respectful, upfront and honest while keeping his focus on the desired outcome. As a friend Tim exhibits these same qualities, making him a go to friend for advice, direction or for just a laugh.
Tim is an all around individual who is respected and looked to for leadership and guidance no matter what it is for."


---
"Tim is a longtime friend, advisor and networker. I trust and value his industry insights and the relationships that he has built throughout the years. Working with him is always a lot of fun and he is an all-around great guy."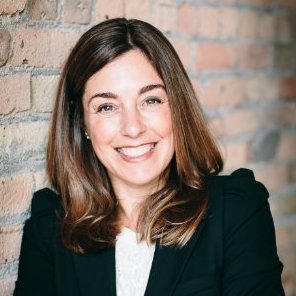 "Tim is an extraordinary search partner. I have a tremendous respect for his ability to deeply understand his client's business, their culture, business challenges and expectations. He has proven his talent to find the best candidates for the right roles that move the corporate agenda successfully forward. It is a pleasure to work with the deliberation Tim and his team bring into the search process."
---
"
I have worked with Tim as a candidate, a client and a source. He is unlike any other executive search consultant I have interfaced with, and his industry knowledge is expansive. Tim's interest in learning about and representing a brand, his owner-mindset, and an innate curiosity for company organization and leadership make every search successful and enjoyable. Additionally, his passion for getting to know candidates, their backgrounds and interests, is unparalleled. Tim has extremely high standards and is truly focused on partnering with all parties involved in order to ensure a successful match. I have very much enjoyed relying on his honesty and straight-forward approach over the years and look forward to working with Tim and watching him expand his knowledge and global relationships in the future.
"

---
"
Tim Boerkoel and I have worked together over many years at both The Gap and CTPartners. He has been a great mentor and I have learned a lot from him about executive search, particularly in fashion, retail, luxury and consumer. What is most impressive about Tim's expertise is the breadth of roles he has focused on (ranging from General Counsel to Supply Chain, creatives to Presidents and Chief Executive Officers), as well as his commitment, precision and high standards. Tim is an exceptional relationship builder and people-connector, and he partners well with executives. His level of service is exceptional.
"
---
"Tim is an absolute professional of the highest level. He has a remarkable network of exceptional companies and high caliber talent, and he is a trusted advisor and partner to both. Tim knows the industry well, is a fresh thinker, and remains plugged in and relevant all the time."

---
"
I have known and worked with Tim Boerkoel for many years, both as a client and a candidate. He has successfully placed me and many executives at companies at which I've worked. Tim is a unique recruiter in that he strives to have a deep understanding of the DNA of a company, and the chemistry and culture that define it. Only then does he begin the process of identifying the missing pieces needed to complete the puzzle, yielding a fully-functional organization that is equipped to succeed in the modern, competitive world. Tim is a results-based professional, a diplomat, a coach and a sounding board. He uses both head and heart to help businesses thrive.
"