The Brownestone Group enjoys, in addition to its partners and affiliate consultancies, meaningful relationships with top leaders from many industries. The diversity of our clients, friends and supporters of every nature give Brownestone the strongest of foundations.
Advisory Board members are leaders known for their successes at startups, fast-growth companies and international corporations. Their achievements include brand transformations and business turnarounds. Our advisors are change agents, creative by nature and experts of global brands and consumers as a result of their passions and experiences.
Lloyd Boston
America knows NY-Emmy Nominated TV Host and Style Expert Lloyd Boston best from top shows such as The Insider (CBS) and corresponding on the popular companion show to the Emmy-winning Entertainment Tonight, he is currently serving as the Chief Creative Officer of Ashley Stewart. He formerly served as VP of Art Direction for Tommy Hilfiger. Boston spent over a decade with the brand, creating the company's first internal Creative Services department, and ultimately being named the brand's first national Spokesperson. Lloyd is the author of four highly celebrated style books including The Style Checklist (Atria/Simon and Schuster), and his own limited-edition line of greeting cards for Papyrus. He has been a regular contributor to NBC's Today for more than a decade with well over 250 appearances, and also had several top-rated Oprah appearances, including his very own hour of style with the legend. Lloyd got his start on ABC's The View with countless expert segments, then reaching millions worldwide on The Wendy Williams Show, The Talk, Rachael Ray, Martha Stewart, E! News, and many more.
Robert Galvin
Bob Galvin's retail experience spans many well-known global brands. He currently serves as the Chief Executive Officer of Iconix Brand Group, the portfolio of which includes Candie's, Joe Boxer, Mossimo, London Fog, Ocean Pacific, Zoo York, Umbro, Ecko Unltd and more. Prior to Iconix, Bob served as CEO for Lacrosse Unlimited where he executed the business's strategic transformation. Previously, he was CEO of Elie Tahari as well as President of Camuto Group which encompasses top brands such as BCBG, Vince Camuto, Lucky Brand, Jessica Simpson and others. He has also served as the Chief Operating Officer of Sport Brands International, a $450 million global wholesale and retail athletic branded company that included Fila and Cloudveil. In his earlier career, Bob held leadership roles at Kurt Salmon Associates, York International and Nine West Group, Inc. He is an active board member of Lands' End, and previously served on the boards of Bebe and Cherokee. Bob brings extensive knowledge of the accessories, apparel, and footwear industries along with management experience gained through his service as a Chief Executive Officer and in numerous other senior executive positions.
Mitch Kosh
Mitch brings a wealth of experience in the finance, retail and fashion industries. Most recently, Mitch served as Executive Vice President and Chief Administrative Officer for the Ralph Lauren Corporation. In this role, he oversaw an array of functions, including human resources, information technology, legal and corporate services, internal branding and communication, and social responsibility initiatives. Prior to joining Ralph Lauren, Mitch was the Senior Vice President and CHRO for both CONSECO and Footlocker World-wide, and held several senior divisional Human Resources roles with Federated Department Stores (now Macy's). Mitch advises on human strategy and cultural transformation.
Bill Miller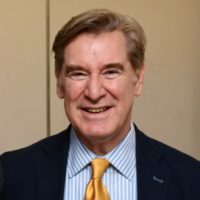 Bill Miller is a senior retail executive with strong omnichannel leadership experience including licensing, marketing and merchandising expertise. Currently, he serves as the President of Galison/Mudpuppy, a leading manufacturer and wholesaler of art-based stationary, gifts and creative toys. Earlier in his career, Bill led FAO Schwarz as EVP of Marketing and Strategy before joining DTC ecommerce business Eziba, Inc. as President and CEO. He then led merchandising and product development teams at Barnes & Noble with a focus on gifting categories before launching his own business, w.r.miller+partners, consulting for brands including Condé Nast, Jonathan Adler, Moleskine and The New York Times. Bill also serves as the Chairman of the Board of Trustees for Wilkes University.
Paul Raffin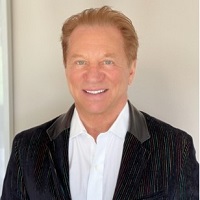 Builder | Transformative | Bold. These are the three words that one hears when speaking about Paul's approach to business. He has an unapparelled track record as a successful brand steward, driving results for those companies he's helmed with progressive, collaborative, strategic thinking.
Paul is an internationally known C-Suite executive, with experience managing businesses across a wide spectrum of the Fashion and Retail Industries. His background spans department store, wholesale, direct to consumer, vertical specialty retail, luxury, trading company, men's, women's, kids, apparel, home, accessories and footwear. He has held and improved the bottom line as CEO and President for John Varvatos, The Frye Company, Li & Fung, Frette, Express, J.Crew and Gant. Given his transformative approach, Paul has also been sought out to sit on the Boards of Directors for, dELiA*s, Rosie Pope, and The Bombay Company, as well as the advisory boards of over a dozen startups. He has also been a key advisor to The Brownestone Group, an Executive Search and Consulting firm, since 2017. His most recent advisory work is with Enigma Data, a technology company at the forefront of AI enabled hyper-personalization.
Paul has invaluable experience in developing brands that resonate with consumers. He has led $1Billion+ revenue businesses as well as high profile entrepreneurial ventures. Throughout his career, Paul has utilized his merchant skills toward producing impressive financial results. An avid student of the industry, he is passionate about the art and science of "pattern recognition" and enjoys discovering innovative solutions aimed at enhancing customer engagement.
Kinthi Sturtevant
Kinthi Sturtevant possesses over 30 years of experience and has been a line executive and strategic advisor, leading growth, productivity and large scale change within the Technology/ Services, Retail, Manufacturing, Consumer Packaged Goods, Travel and Transportation, Pharmaceutical and Utilities sectors. Most recently, Kinthi was with IBM as Vice President and Partner of Strategy and Analytics, Talent and Change Global Center of Competence in Global Business Services. Earlier, she was Vice President of the Organizational Change Management Center of Excellence, part of IBM's corporate Enterprise Transformation group, developing programs to ensure realization of business benefits from global transformation initiatives. Kinthi's earlier experience includes senior leadership roles at PwC, Coach, Manhattan Industries, May Company and Federated Department Stores. Currently she is Managing Director of The Maw Sturtevant Group, where she partners with small and startup companies as well as fortune 500 companies. She is a subject matter expert on leadership development, culture and organizational change. She is an experienced facilitator, educator and advisor, highly sought after to develop actionable change programs that deliver results.
Dan Walker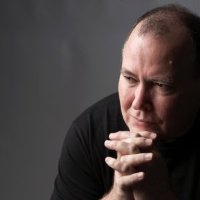 Dan Walker is an accomplished consumer and retail executive, known for being a Human Capital and Leadership innovator with significant global experience. He has partnered and worked with some of the world's most dynamic brands and company founders including Steve Jobs, Ron Johnson (of Apple and JC Penney) and Mickey Drexler (Gap, Inc.), all known for being entrepreneurial and visionary leaders. During his tenure at each company, the businesses were undergoing tremendous change, growth and transformation. He has a broad, deep and rich background learning and understanding complex, diverse and fast-growing companies, along with an astute knowledge of business and the ability to drive profitability with the consumer in mind. Dan is currently the Founder & CEO of The Human Revolution Studios, where he is utilizing his 40 years of experience to bring new thinking to new and established companies in order to leverage their current leadership teams. He has also launched and partnered with numerous startup businesses.
Yi Zhou
Yi Zhou is a talented creative design director whose original designs reimagine women's, men's sportswear, activewear and plus-size fashion. Yi is known for her entrepreneurial and strategic creative mind with extensive design leadership roles and global experience. Yi is currently Co-Founder and Chief Design of the start-up plus-size DTC brand See ROSE Go. The brand was featured in the FORBES article "See ROSE Go Founders Bring Nike Know-How to Plus-Size Fashion". Yi is redefining and innovating Plus-Size by fusing quality design with tech performance and mindful sustainability. Most recently, Yi was the Global Design Director at Converse, leading global apparel design with proven track record of conceptualizing, implementing and driving global market trends and consumer insights into brand-driven products for the US, European and Asian markets. Earlier in her career she had stints as the Design Director for Knits for American Eagle Outfitters and as the Senior Director for Women's Sportswear at Nike. Yi speaks five languages fluently (English, Dutch, Mandarin, Cantonese, & Qingtian), allowing her to effectively navigate the fashion industry from US to Europe to Asia.